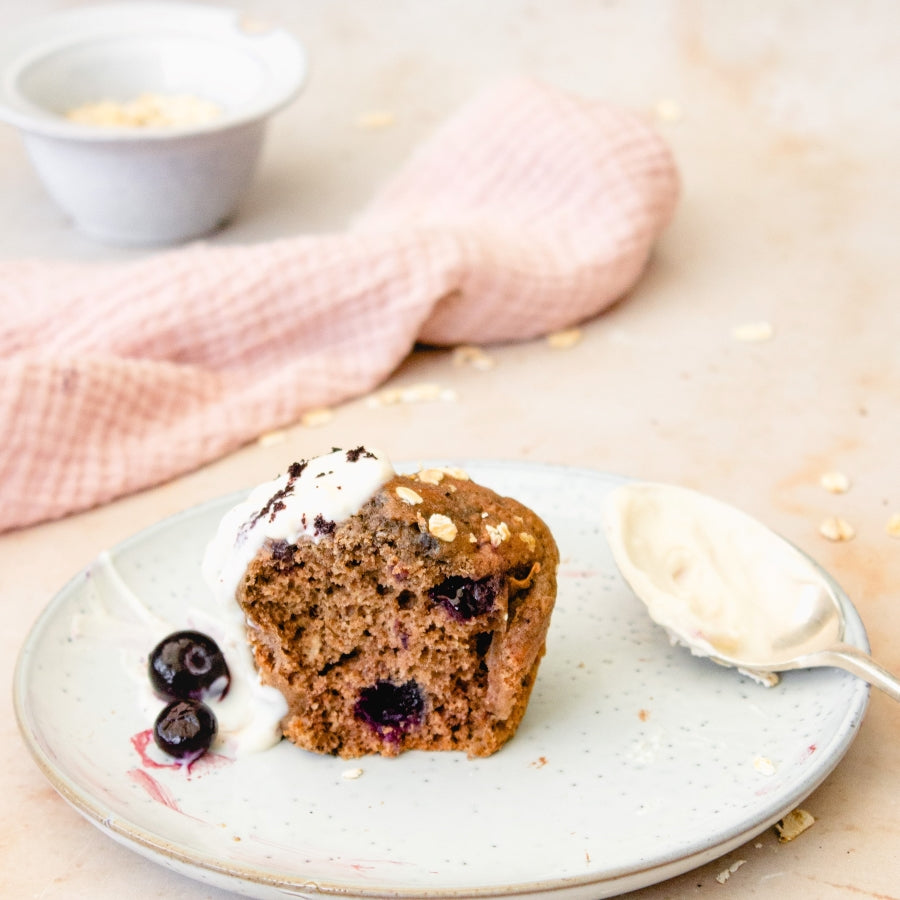 Ingredients
1 banana mashed
110 ml plant mylk
1/2 tbsp ACV
20ml Naturya Coconut Oil
150g spelt/ All-Purpose/ Gluten Free Flour
1/2 tbsp baking powder
1/2 tbsp baking soda
1 tbsp (10g) Naturya Lucuma Powder
1 tbsp (10g) Naturya Acai Powder
100g frozen or fresh blueberries
25g Coconut Sugar
Method
Begin by mashing your banana then combine with the milk, vinegar, oil and sugar, mixing until it is fully dissolved.
Next, sift in your dry ingredients and mix in your acai and lucuma powders, and gently fold them in to the wet.
Finally fold in your blueberries, and spoon the batter into 6 lined muffin tins and bake in a preheated oven at 180℃ for 18-20 minutes.
Enjoy warm or cold.