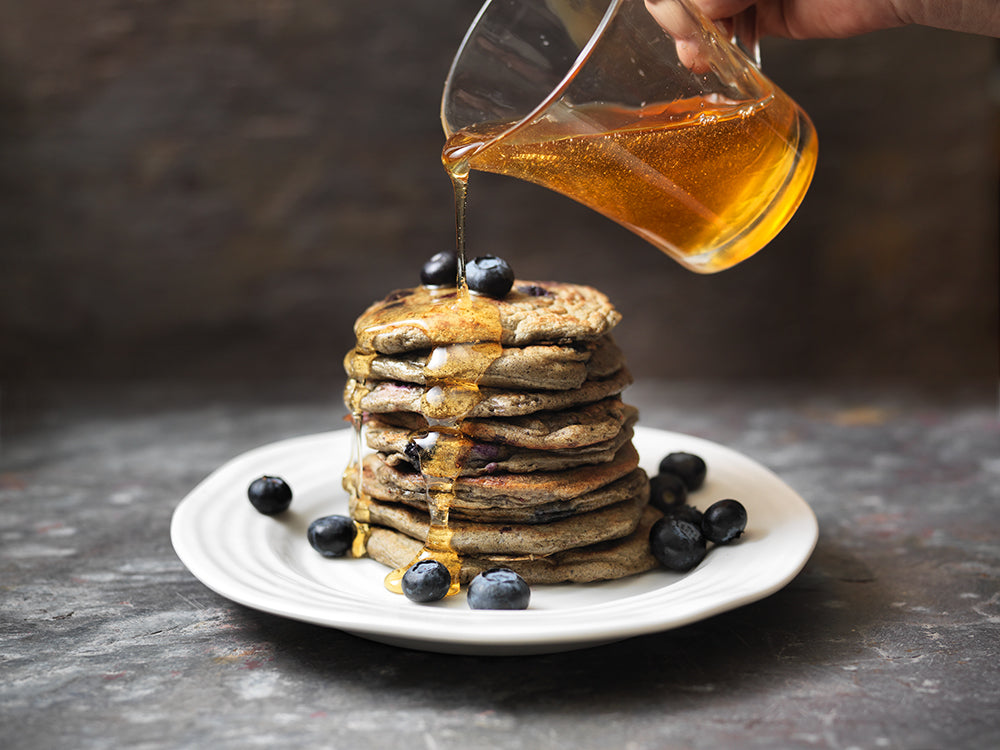 Indulge in delicious and nourishing pancakes for breakfast powered with Hemp and Acai.
Ingredients
175g self-raising flour
20g Naturya Hemp Protein powder
1 tbsp baking powder
1 tbsp Naturya Chia Seeds
300ml plant-based milk
150g blueberries
10g Naturya Acai powder
2 tbsp Naturya Cold Pressed Coconut Oil
Agave syrup to serve
Method
Place the Chia Seeds in a bowl with 4 tbsps of water. Stir well and leave for 10 minutes until the mixture has thickened up
Place the flour, Hemp powder and baking powder in a large bowl and mix well
Mix the chia mixture into the flour and whisk until smooth
Stir in 75g of the blueberries and the Acai powder
Heat some of the coconut oil in a frying pan and drop 5 tablespoons of the pancake mixture into the pan, leaving a space in between
Cook for about 3 minutes until you see bubbles appear in the top, then flip over and cover for a further 2-3 minutes on the other side
Remove from the pan and keep warm while you make the remaining pancakes
Serve sprinkled with the remaining blueberries and drizzle with agave syrup
Tuck into your pan-tastic dessert!